Mateusz Szabelski – attorney, mediator
A legal office in the center of Szczecin. Professional assistance and legal services for companies and individual clients
Fiat iustitia, et pereat mundus – Let justice be done, though the world perish.
– Johannes Jacobus Manlius
Attorney Mateusz Szabelski – professional and reliable legal assistance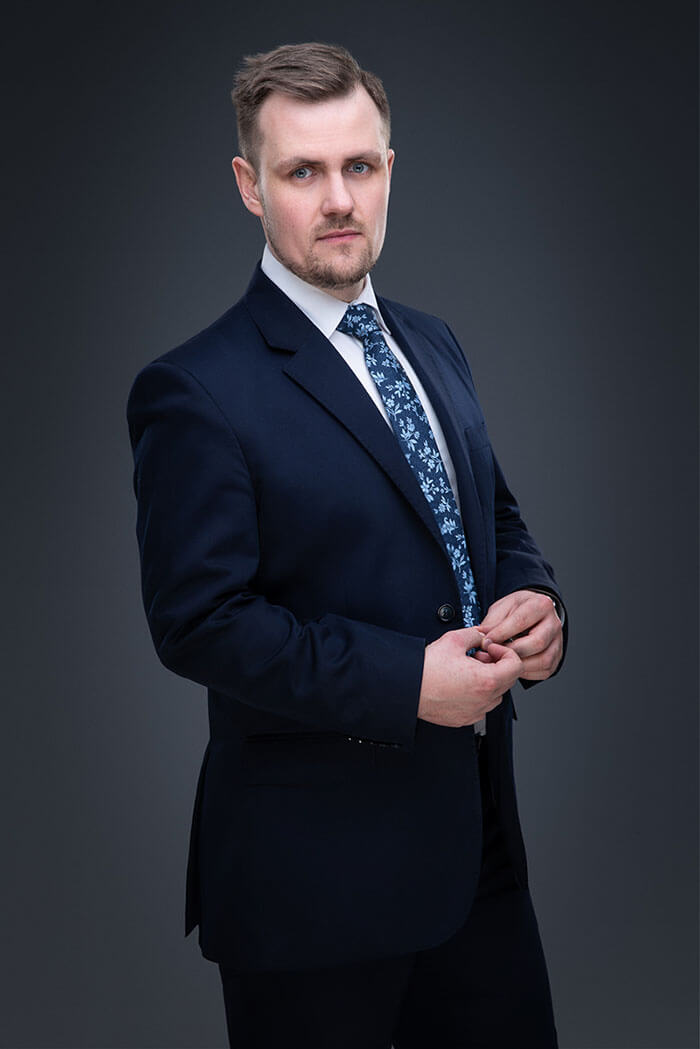 Hello, I am an advocate of the Szczecin Bar Association and a mediator trained by the National Association of Mediators. Consistency, comprehensive knowledge and innovative solutions are the highlights of my law firm. In my lawyer practice, I mainly deal with comprehensive legal services for companies from the architect, construction, transport and commercial sectors. As a lawyer, I assure the highest standards, confirmed reliability and full confidentiality in handling criminal, copyright and easement matters. The knowledge, abilities and experience of the mediator allow me to effectively negotiate and expertly advise clients on optimal solutions. I also provide legal services for clients from abroad. I provide lawyer and mediator support also in English, German and Spanish.
I enjoy photography, guitar playing and strength sports for energy and relaxation.
Mateusz Szabelski – Legal office with a mission
In every case we care for, we take care of the smallest details, the sense of security and safety of our clients and the highest quality of service. We focus on the efficiency and speed of solving the tasks entrusted to us.
Szczecin and not only. Our law firm provides legal services for companies and individual clients from Poland, but also all over Europe
Legal services for companies – professional support in business
Our law firm actively participates in building safe and effective strategies in projects implemented by entrepreneurs. We conduct court and out-of-court disputes, provide mediator assistance, organize negotiations, draft letters and draft contracts, and support investment planning.
Constant service for entrepreneurs
Business clients receive ongoing legal support. Meetings are held at the client's office or in our law office. We provide assistance in setting up and running a company, planning strategies, pursuing claims and providing legal services to companies and their bodies
Pursuit of claims and protection of rights in cour
An unreliable contractor? Our clients are provided with support in the scope of pursuing claims in court and debt recovery for construction works contracts, architect works and providing other services. We prepare call for payments and provide full legal services.
Analysis and preparation of contracts
Professional assistance in the creation, conclusion and performance of contracts. We draft civil law agreements, we give opinions on the patterns of letters, regulations and statutes. We care about transparency and unambiguity of form, taking into account the goals and security of the company.
Support for the preparation and course of construction project
We provide support for investors, contractors, subcontractors, designers and engineers from the investment design stage, obtaining permits, throughout the implementation period, as well as in dispute resolution. We help you choose the optimal legal form for your intended activities.
Representation in proceedings before GITD
Our law firm guarantees effective assistance in finalizing cases before the General Inspectorate of Road Transport related to permits, licenses and the issue of regarding the transport of goods and persons in Poland and throughout Europe.
Copyrights, intellectual property and image protection
We advise, protect and make claims regarding the image of the company, its intellectual rights and unfair competition. We provide support and representation in the matters of trademark registration and trading of property rights.
Personal data protection
We carry out audits, develop required internal and external documentation, implement procedures in the field of issues related to the processing and protection of personal data in the company, prepare projects necessary procedures, guarantee substantive support.
E-commerce
Comprehensive legal support for e-business for functioning and just emerging stores and services. We support our clients at every stage of setting up and running a business. We draft and review contract templates and regulations in terms of their compliance with the law.
Mediation
We facilitate the amicable resolution of economic disputes thanks to the support of a neutral mediator. We provide support in referring the matter to the path of mediation proceedings as well as representation and legal advice during its course. We prepare letters, applications, settlements and protocols
Individual customer service – effective legal assistance
Mateusz Szabelski Law Firm undertakes to solve even the most complicated issues in various areas of law. Thanks to many years of experience, we provide professional advice and substantive support at every stage of the proceedings, negotiations and mediation.
Civil matters
From claiming compensation and redress, through preparing and reviewing contracts, to regulating inheritance matters. We also deal with issues in the field of property law. Our law firm handles cases both at pre-litigation stage and litigation.
Criminal cases
Many years of experience in conducting proceedings in the general scope and from the borderline of criminal law and other fields. Legal service, defense before the court and representation of victims, preparation of responses, motions, pleadings, appeals and cassation.
Administrative matters
Representation in proceedings before administrative authorities of all instances, administrative courts, including the Supreme Administrative Court. We mainly deal with matters regarding building conditions, building permits and investment preparation.
Family matters
We advise and represent in difficult and emotionally demanding matters regarding separation and divorce, the division of joint property, the abolition of joint ownership, alimony, contact with a child, incapacitation issues and the appointment of a legal guardian.
Cases in the field of labor law
We advise, inform and represent employers and employees. We support claims for employment and related relationships and overtime. We run cases regarding issues such as discrimination, mobbing, harassment or accidents at work.
Consultancy and legal advice
Our clients can count on professional help in making optimal decisions serving their interests and allowing to prevent financial losses or penalties. We guarantee substantive and comprehensive answers to questions and issues in various areas of law.
Preparation of letters
We prepare all necessary procedural and official letters in a substantive manner and in a transparent form: lawsuits, responses to statements of claim, objections, motions, appeals, cassations, grievances, etc. We also deal with the preparation and issuing opinions on contracts, regulations and statutes.
Legalization of stay of foreigners in Poland
We help all those who live or work in Poland and want to settle their legal situation, help through all procedures and obtain a permit to reside in the
country at a specified time due to work, marriage with a Polish citizen, settlement permit, etc
Mediation
Very many matters can be solved through mediation. This is a beneficial alternative to costly and lengthy cases in court. Therefore, we provide our law firm's clients with mediator's support in family and neighbor disputes, but also in criminal matters.
Serving Scandinavian customers in Poland and the EU
We provide comprehensive legal services for entrepreneurs and individual clients from Denmark, Norway and Sweden in the following areas:
– establishing companies in Poland,
– consultancy during planning and organization of activities in Poland,
– legalizing the stay of employees in the European Union,
– representation in matters related to social and tax insurance (certificates of tax residency, insurance certificates).
Over the last four years of the law firm's activity, we have noticed that our activity focuses on the following three types of matters:
Civil matters

Criminal cases

Business cases, including the field of commercial companies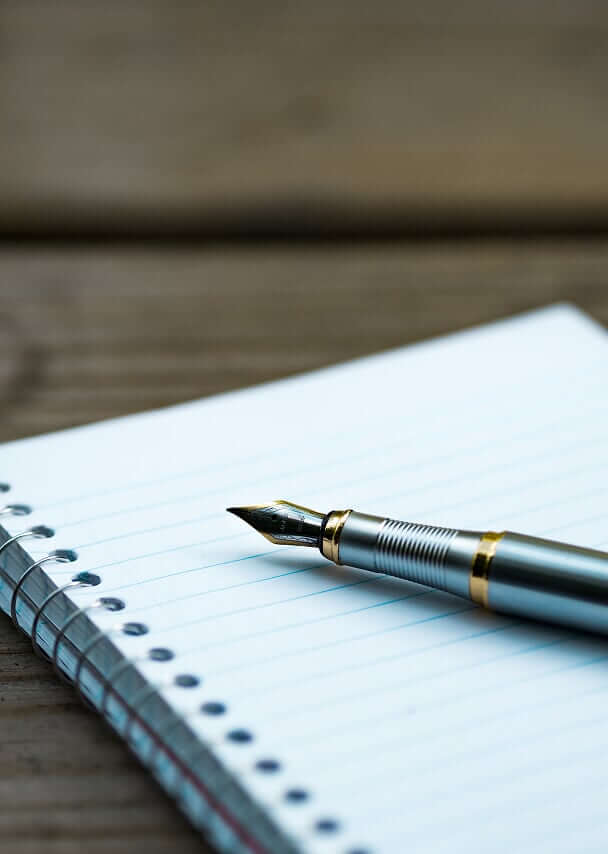 Comprehensive legal assistance. Our lawyer is waiting for a call or a message. We guarantee reliability and confidentiality.
Contact to our law firm in Szczecin
E-mail: ms@kancelaria-szabelski.pl
Adress
Marszałka Józefa Piłsudskiego 20/4,
70-462 Szczecin